ANTHONY CORRADO
Toronto's Best Personal Trainer

My aim is to provide you with the best resources to achieve your goals in a safe manner.
My aim is to provide you with the best resources to achieve your goals in a safe manner.
Physical fitness is my passion as well as my profession. I have been recognized for managing some of the best personal training teams in North America. I've trained the trainers. I am proud of my own achievements, but my greatest satisfaction comes from my clients' individual achievements. With over 20 years of experience, and countless satisfied clients, I'll transform your life. All you need to be is serious about improving your physical health.
A personalized approach….
I will work one-on-one with you to improve your strength, conditioning and overall physical fitness. I get results. You get to feel great and look great.
I will guide you through regular customized workouts designed with your body type, physical condition and dietary and health requirements.
Whether you'd like to workout at home, your own gym, or one of my studios, I make the workout fit your life.
If you're ready to commit to regular workouts, want more energy, feel more confident, then call and make an appointment with me today.
No matter what stage in life you're at, I can design the right program for you. My clients range in age from 20 to 90. You are never too young or too old to make positive changes.
Client Testimonials…
"I'm 30 lbs lighter. You have enabled me to change my life. Thank you." *
B.B. – Thornhill
"Anthony's expertise really fast tracked my healing after knee surgery." *
D.D. – North York
Professional Experience
Founder and President Active Body Science, Executive Training Studio
Personal Training Director, Bally Total Fitness, Sports Clubs of Canada
Personal Training Department Founder, Victory Health Clubs
Health Centre Manager, Premier Fitness Club
Trainer, Mack's Gym
Training for Older Adults
I work around the complexities that are common among mature people, and can help you achieve your goals, regardless of age.
Athletic Training
I know how to train for a number of different sports, levels, on and off season timing, and injury considerations.
Training for Weight Loss
I've helped many clients achieve their optimal physique by providing them the tools necessary to make lifelong adjustments to keep the weight off.
Strength Training
Whether you are looking to tone up, or get ridiculously ripped, I'll design a custom workout plan to help you achieve your goals.
Nutrition Counselling
My approach to nutrition is geared towards not only performance, but also a lifestyle change.
Training for Rehab
I have extensive experience working with various injuries, from common ailments to complex debilitating conditions.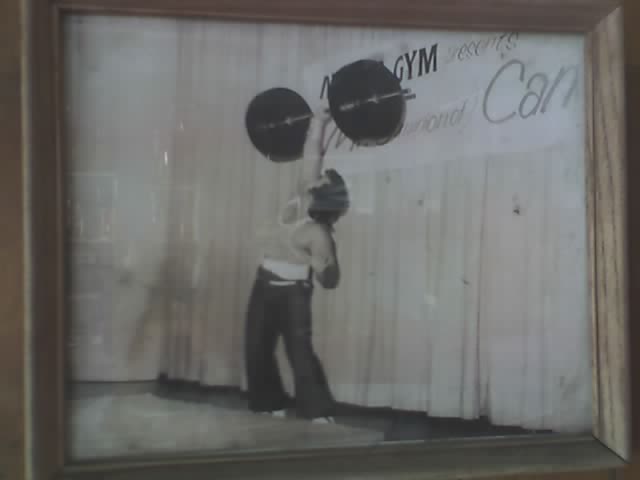 Who trained me?
Many people are curious and ask the question,"Who trained my trainer?" My answer is that I was motivated, inspired and trained by the great Mack Miya. Although now passed, Mack had a huge influence on my life and career and I'll never forget him. I am thankful for all he did and for the 12 years that he trained me and for the 10 years that I trained other people at his gym. To the left is a picture of Mack performing one of his feats of strength many years ago…
Please take some time and read more about Mack here.
Book Your Appointment Today! (416) 317-8284